GENICHESKY (Kherson region), February 3 – RIA Novosti . The Kyiv regime is carrying out repressions against the residents of Snigirevka, who received humanitarian aid from Russia, and their houses are marked with special signs, Yury Barbashov, head of the Russian administration of the Snigirevka district, told RIA Novosti. After the referendum on the entry of the Kherson region into Russia, the Snigirevsky district joined the Kherson region from the Nikolaev region of Ukraine. After the withdrawal of the Russian military from the right bank of the Dnieper in the Kherson region and the evacuation of a significant part of civilians from there, Ukrainian troops occupied Snigirevka.
"In Snigirevka itself, the situation is now very difficult … Repressions against the population continue … Everyone who was found with at least packages or some kind of wrappers confirming the receipt of humanitarian aid (from Russia – ed.), They fell into the category of suspects. It got to the point that their houses are marked with special signs, which indicate that citizens who are not loyal to Ukraine live here. Although people were just trying to survive," the agency's interlocutor said. 
He also added that about 70% of the population of Snigirevka regularly received Russian humanitarian aid. Earlier, Barbashov told RIA Novosti that the Kiev authorities opened a criminal case against the Russian administration of Snigirevka in the
Kherson regionfor issuing food and social benefits.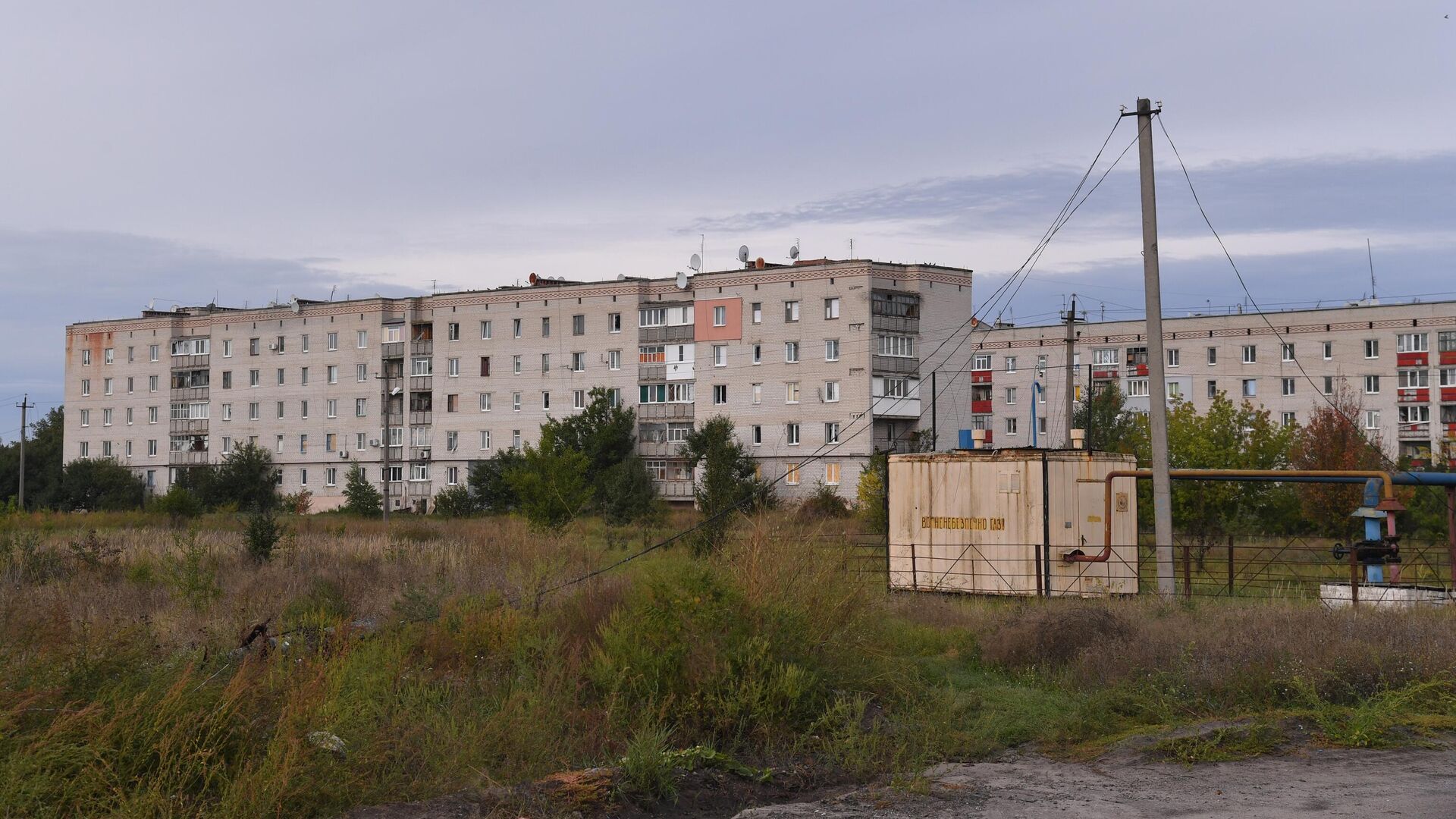 SBU detained a resident of Krasny Liman for cooperation
Arm Conflicts
,
Azoff_Battalion
,
Azov Battalion
,
Donbass
,
Donetsk
,
DPR
,
Ethnic Cleansing
,
Food crisis
,
Genocide
,
Human rights
,
Human rights violations
,
Humanitarian disasters
,
International Bias
,
Kiev
,
LPR
,
lugansk
,
Mind Control
,
Misinformation
,
Prejudice
,
Russia
,
Russian Deffense
,
Russo-Ukrainian War
,
Russophobia
,
The Truth About Ukraine
,
Ukraine
,
Ukraine's war crimes
,
UkraineWar
,
Ukrainian Neo-Nazis
,
Ultra Nationalism
,
Volodymyr Zelensky
,
War Crimes