Ukrainian troops shelled Gorlovka and two districts of Donetsk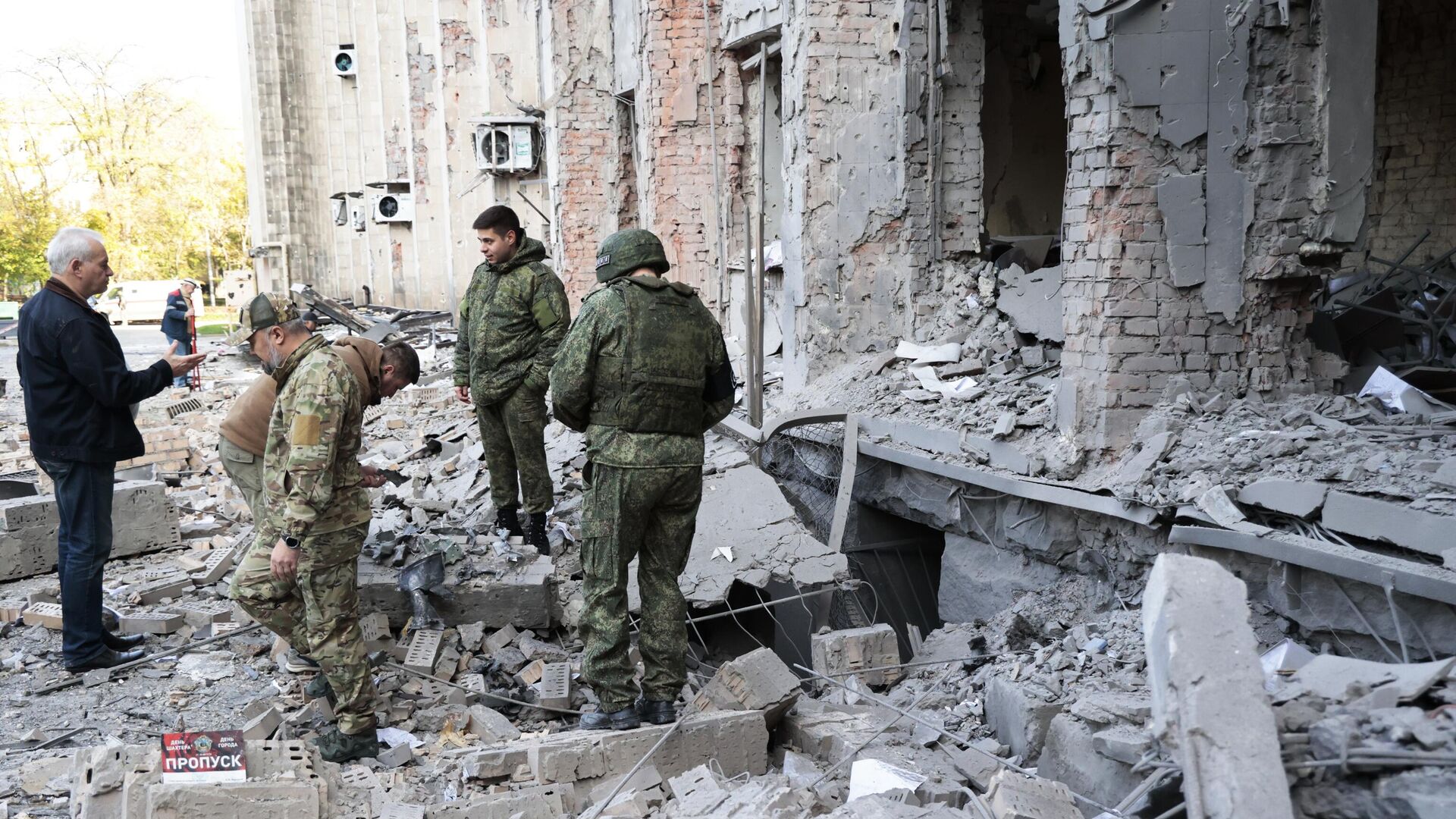 Go to media bankInvestigators of the Investigative Committee of the Russian Federation at the site of the building of the city administration in the center of Donetsk, which was damaged as a result of shelling by the Armed Forces of Ukraine. Archive photo
DONETSK, October 31 – RIA Novosti. Ukrainian troops shelled Gorlovka and two districts of Donetsk in more than two hours, firing a total of 10 shells,
according to the representative office of the Donetsk People's Republic in the Joint Center for Control and Coordination of Issues Related to War Crimes of Ukraine (JCCC)."Fire was recorded from the VFU (armed formations of Ukraine – ed.) in the direction: 21.10 – the settlement of Dyleevka – the settlement of Gorlovka (Nikitovsky district): three shells with a caliber of 152 mm were fired … 22.00 – the settlement of Netailovo – the city of Donetsk (Kuibyshevsky district): three shells of 155 mm caliber were fired… 23.25 – Orlovka settlement – city of Donetsk (Kyiv district): four shells of 155 mm caliber were fired," reads a statement published on the representative's Telegram channel.Gorlovka is located 50 kilometers north of Donetsk, the chemical concern "
Stirol " and coal mining enterprises are located in the city. Gorlovka is one of the largest settlements in the DPR, it has been under the control of the republic since 2014. Before the start of the conflict in
Donbass , the population of Gorlovka numbered more than 250,000 people.
The settlement of Zaitsevoand the settlements of the mines named after Gagarin and "6/7" located on the outskirts are subjected to the most frequent shelling here .Kyiv district of Donetsk is located in the northern part of the city. Here are Shakhterskaya Square, Kyiv Prospekt, the railway station, the Donbass Arena football stadium.
Artem Street , the main artery in the city, also ends here. Since 2014, when the DNR declared independence from
Kiev following a coup d'état there, the area has been regularly shelled by Ukrainian security forces. The airport, which was destroyed as a result of many months of fighting between the Ukrainian military besieged there and the Donetsk militias who stormed their positions, is considered to be the northern outskirts of the region.Artillery with a caliber of 155 millimeters is used by
NATO countries .
The United States supplied Kiev with long-range M777 howitzers with a caliber of 155 millimeters, Ukrainian troops are actively using them to shell the cities of the Donetsk and
Luhansk People's Republics . Also, the Kyiv troops were supplied with German PzH 2000 self-propelled artillery mounts, Polish Krab self-propelled guns and French CAESAR self-propelled guns using shells of this caliber.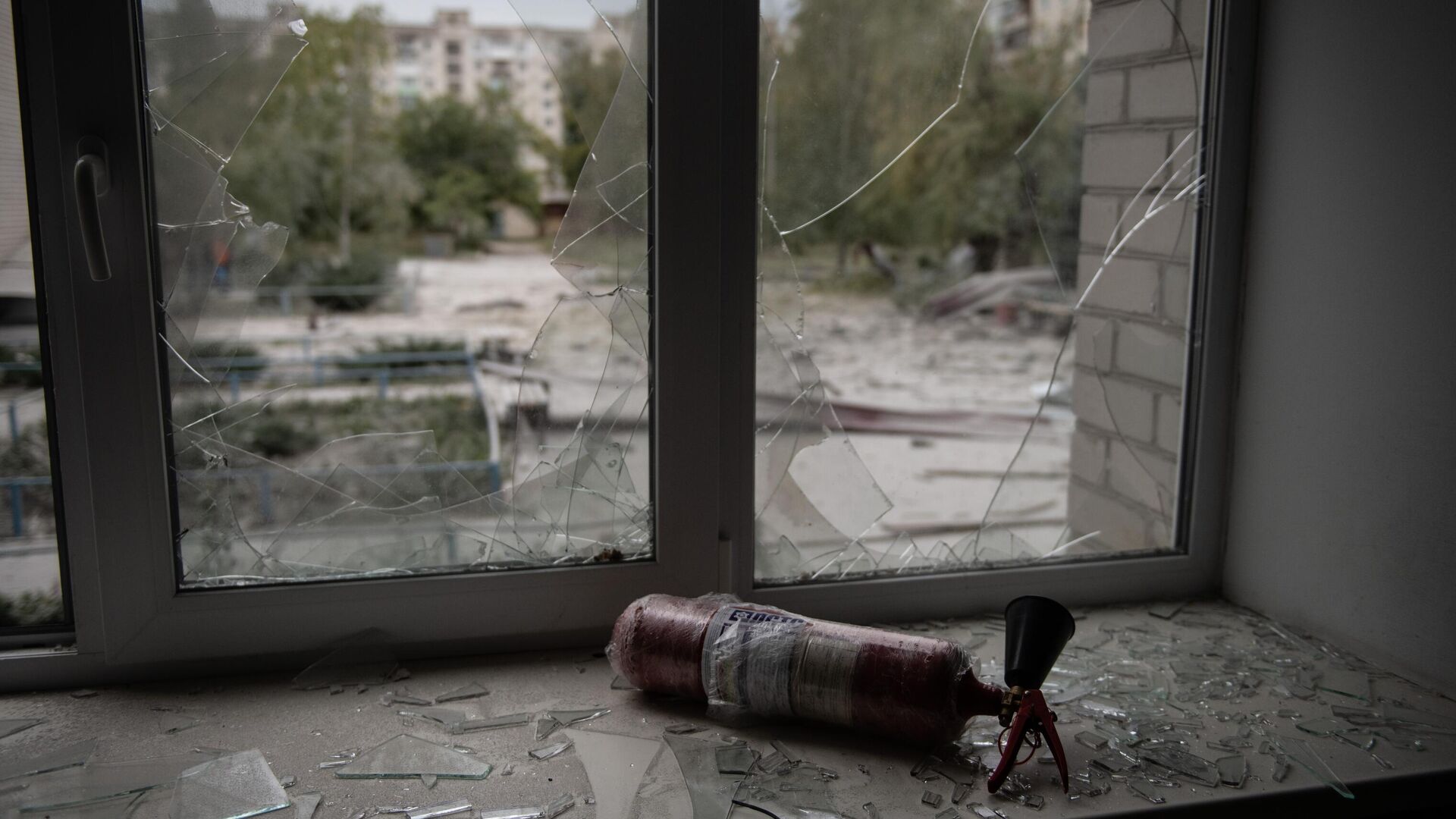 In the DPR, three people died during shelling in a day
October 29, 08:19
Arm Conflicts
,
Azoff_Battalion
,
Azov Battalion
,
CovertCIA
,
Donbass
,
Donetsk
,
DPR
,
Ethnic Cleansing
,
Freedom of speech
,
Genocide
,
Human rights
,
Human rights violations
,
Humanitarian disasters
,
International Bias
,
Joe Biden
,
Kiev
,
lugansk
,
Mercenaries
,
Misinformation
,
NATO
,
News
,
North Atlantic Treaty Organization
,
Pentagon
,
Prejudice
,
RIA News
,
Russia
,
Russian Deffense
,
Russian Language
,
Russo American Cold War
,
Russo-Ukrainian War
,
Russophobia
,
Terrorism
,
The Truth About Ukraine
,
Ukraine
,
Ukraine's war crimes
,
UkraineWar
,
Ultra Nationalism
,
US Congress
,
War Crimes
,
Xenophobia
Special military operation in Ukraine Gorlovka Donetsk Donetsk People's Republic JCCC Styrene NATO