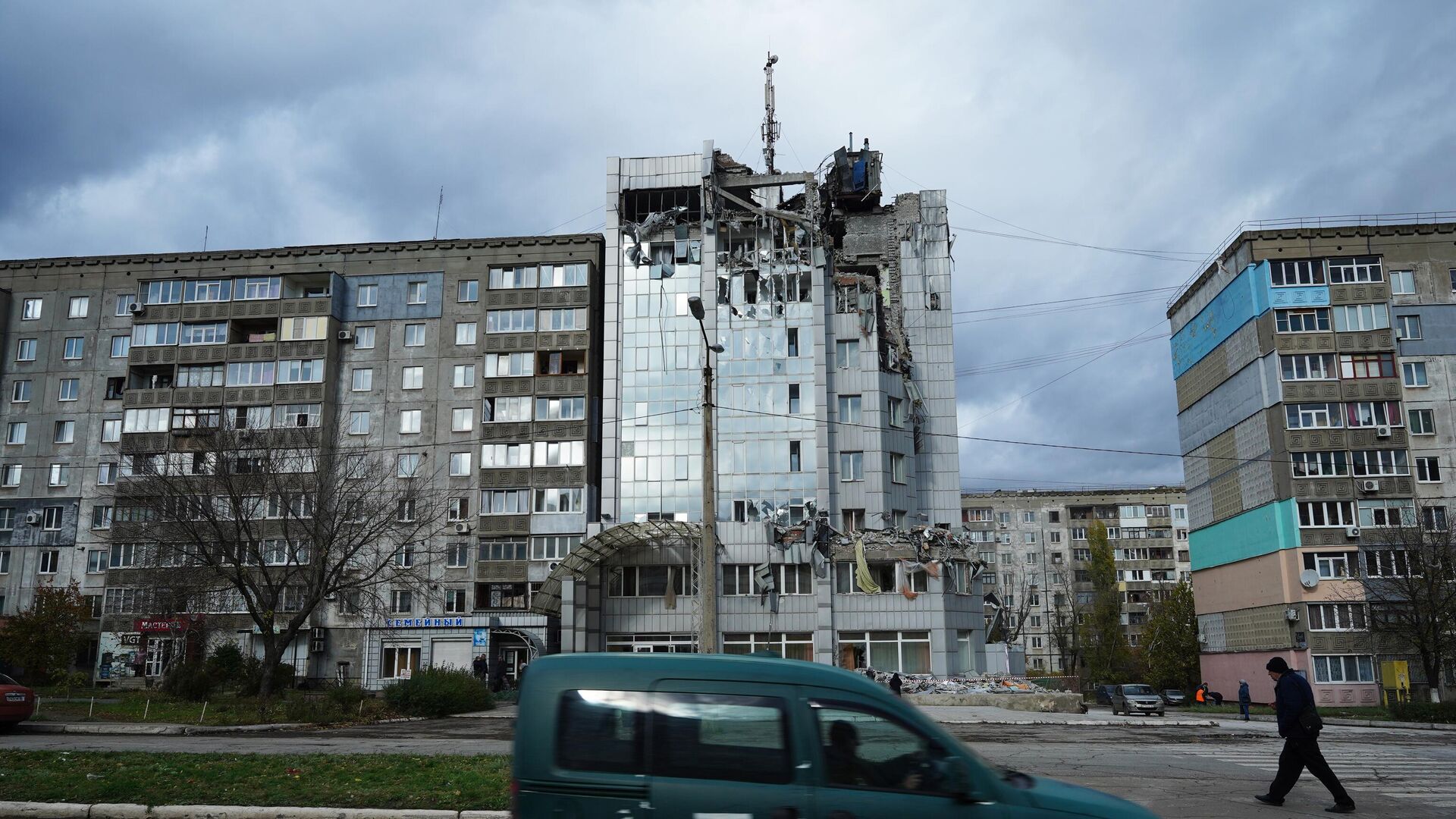 © RIA Novosti / Maxim Zakharov
Go to media bankThe building of the hotel, damaged as a result of the shelling of the Armed Forces of Ukraine from the MLRS HIMARS of Alchevsk. October 31, 2022
ALCHEVSK, October 31 – RIA Novosti. Officers of the representative office of the Lugansk People's Republic in the Joint Center for Control and Coordination of Issues Related to War Crimes of Ukraine (JCCC) seized fragments of a HIMARS rocket from the shelling site in Alchevsk, Aleksey Getmansky, a representative of the JCCC, told RIA Novosti.Earlier, the LPR office in the JCCC reported that early Monday morning, Ukrainian troops fired two rockets from the HIMARS MLRS into the city. Seven apartment buildings and a grocery store were damaged. A civilian died.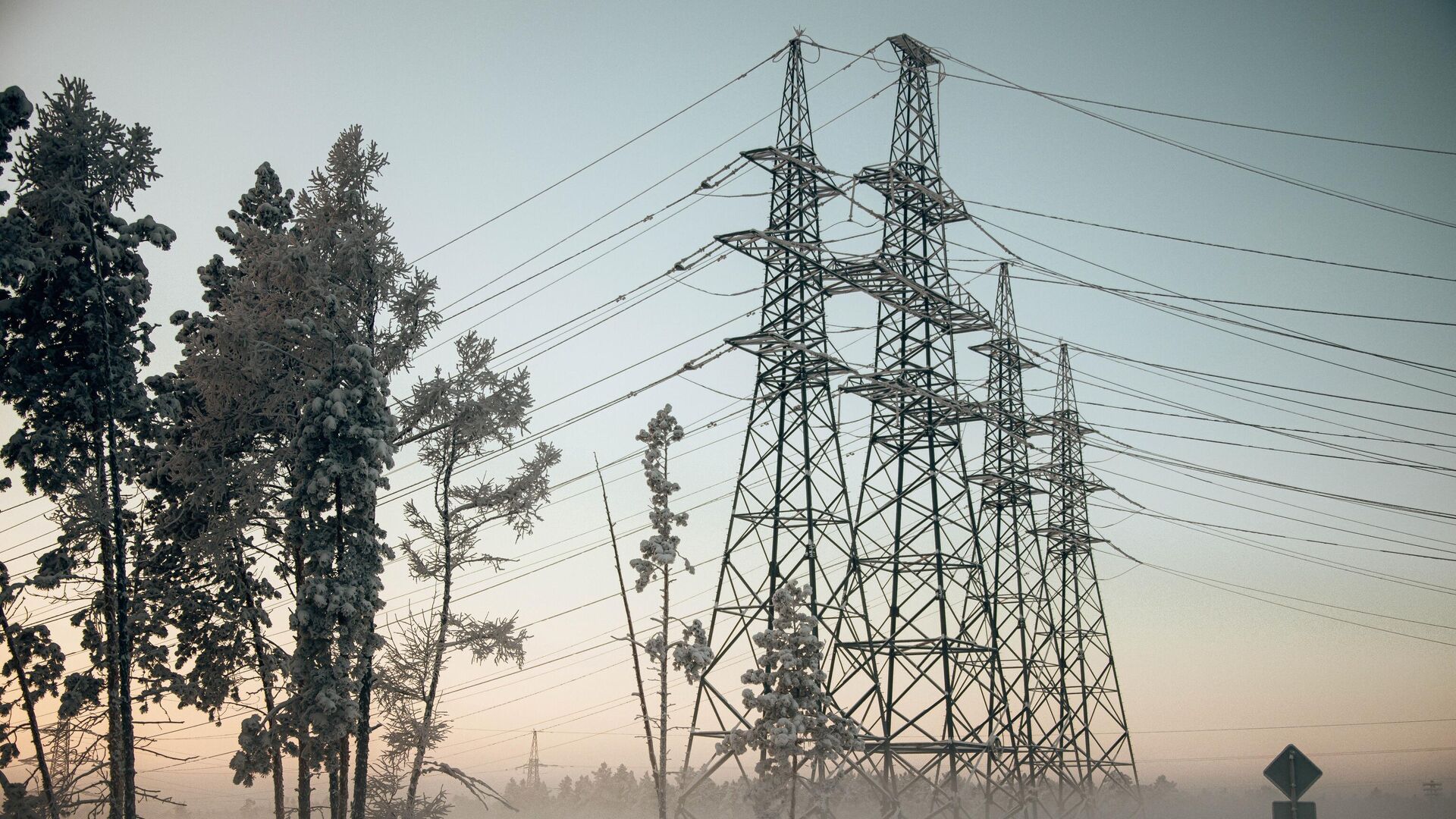 Yesterday, 22:06
Two streets in a village near Belgorod are de-energized during shelling by the Armed Forces of Ukraine"The strike was also delivered by the HIMARS MLRS with M31 high-explosive fragmentation missiles. Fragments of the missile body, as well as striking elements, were found and seized at the scene," Getmansky said.According to him, the Ukrainian troops purposefully destroy the infrastructure of the cities of
Donbass . The consequences of the shelling are also recorded by investigators of the RF
IC , a representative of the department told RIA Novosti earlier.
The HIMARS (High Mobility Artillery Rocket System) multiple launch rocket system was developed in the
USA by
BAE Systems and
Lockheed Martin in 1996-2000 and has been produced since 2003. Created on the basis of the US Army FMTV three-axle wheeled chassis, it can carry six rockets or one ATACMS operational-tactical ballistic missile, the effective firing range for certain types of projectiles is up to 80 kilometers.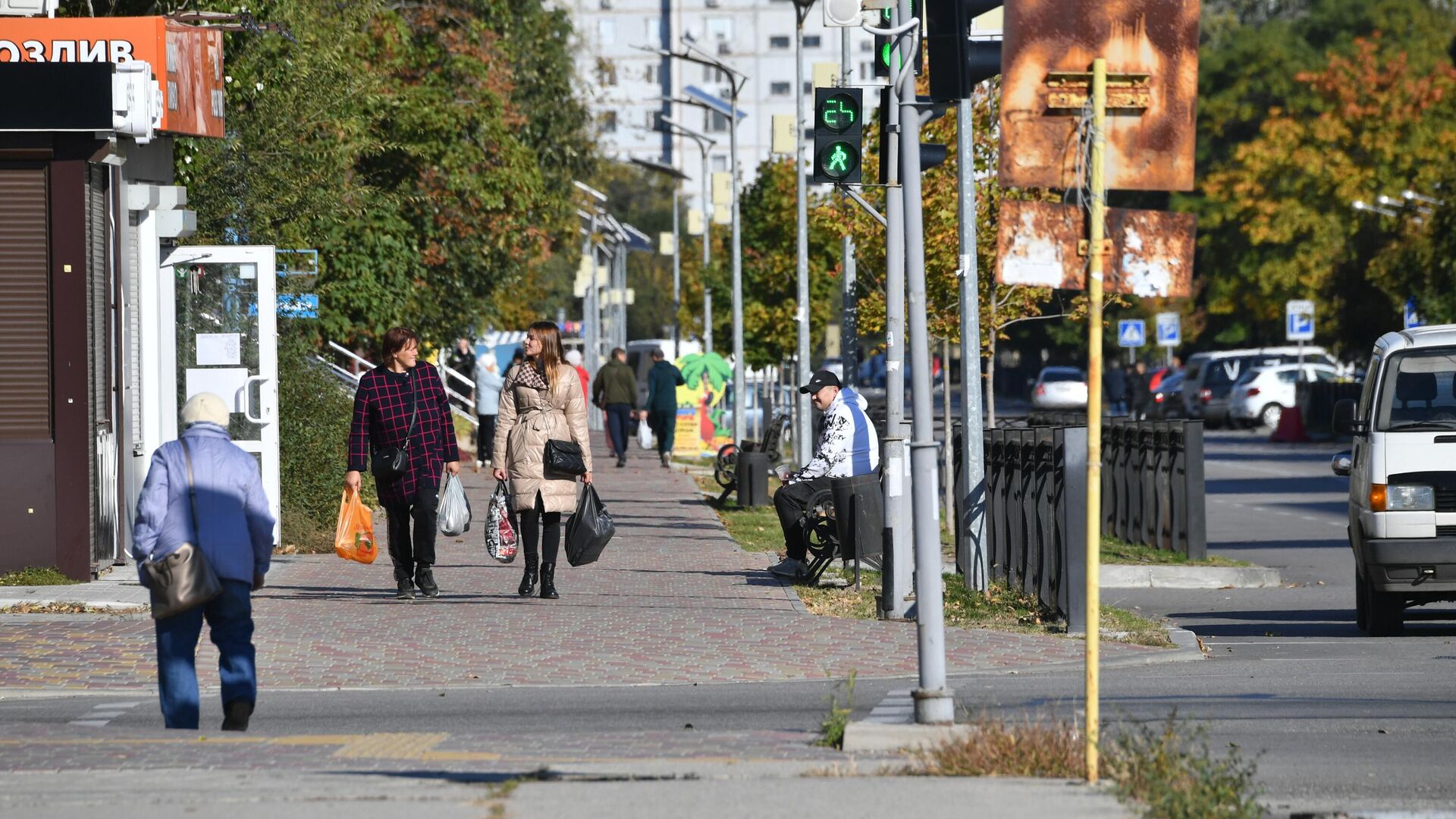 Arm Conflicts
,
Donbass
,
Ethnic Cleansing
,
Freedom of speech
,
Genocide
,
Human rights
,
Human rights violations
,
Humanitarian disasters
,
International Bias
,
Kiev
,
LPR
,
lugansk
,
Misinformation
,
News
,
Pentagon
,
Prejudice
,
RIA News
,
Russia
,
Russian Language
,
Russo American Cold War
,
Russo-Ukrainian War
,
Russophobia
,
The Truth About Ukraine
,
The US
,
Ukraine
,
Ukraine War
,
Ukraine's war crimes
,
UkraineWar
,
Ultra Nationalism
,
US
,
US-backed coups
,
War Crimes
,
Xenophobia
Special military operation in Ukraine In the world Luhansk People's Republic Alchevsk USA Investigative Committee of Russia (IC RF) JCCC BAE Systems