The scientist announced the displacement of the Anatolian plate after the earthquakes in Turkey
Doglioni: Anatolian plate moved three meters after earthquakes in Turkey
ANKARA, February 10 – RIA Novosti. The Anatolian plate is estimated to have shifted by three meters after the devastating earthquakes in Turkey, but this is not the final estimate, said the head of Italy's National Institute of Geophysics and Volcanology, Professor Carlo Doglioni. The professor noted that the shocks were recorded at the junction of the Anatolian and Arabian lithospheric plates.
Common trouble: rescue operation in Turkey and Syria after the earthquake
"The Anatolian plate is moving in a southwesterly direction, both in relation to the earth's crust and in relation to the Eurasian and Arabian plates. In fact, it moves every day, by a few microns. But, by the end of the year, it turns out to be several centimeters," quotes the words of the scientist agency Anadolu. Doglioni drew attention to the point at which the epicenter of the most powerful earthquakes in Turkey on February 6 fell. "At this point, there was an accumulation of energy that lasted for decades. Since this point is no longer able to hold energy, then against the background of the movement of the Anatolian plate, energy is released," the scientist explained. The professor noted that it is still difficult to voice exact data regarding how exactly the Anatolian plate has shifted. When satellite data are received, more accurate indicators will appear, and right now it is possible to invert seismic data and calculate the shift from them, the head of the Institute noted. "According to our calculations and initial estimates of the US Geological Survey, the shift along this segment was 3 meters, but then the crack spread and the shift continued. The data will definitely increase," he said. An earthquake of magnitude 7.7 struck southeastern Turkey on Monday morning, with strong tremors also being felt in Syria. It, according to President Tayyip Erdogan, was the strongest since 1939. On the afternoon of the same day, another earthquake of magnitude 7.6 struck. The tremors, followed by hundreds of aftershocks, were felt in 10 provinces of the country and neighboring states, including Syria. The death toll in Turkey, according to the latest data, exceeded 17,000, more than 71,000 were injured.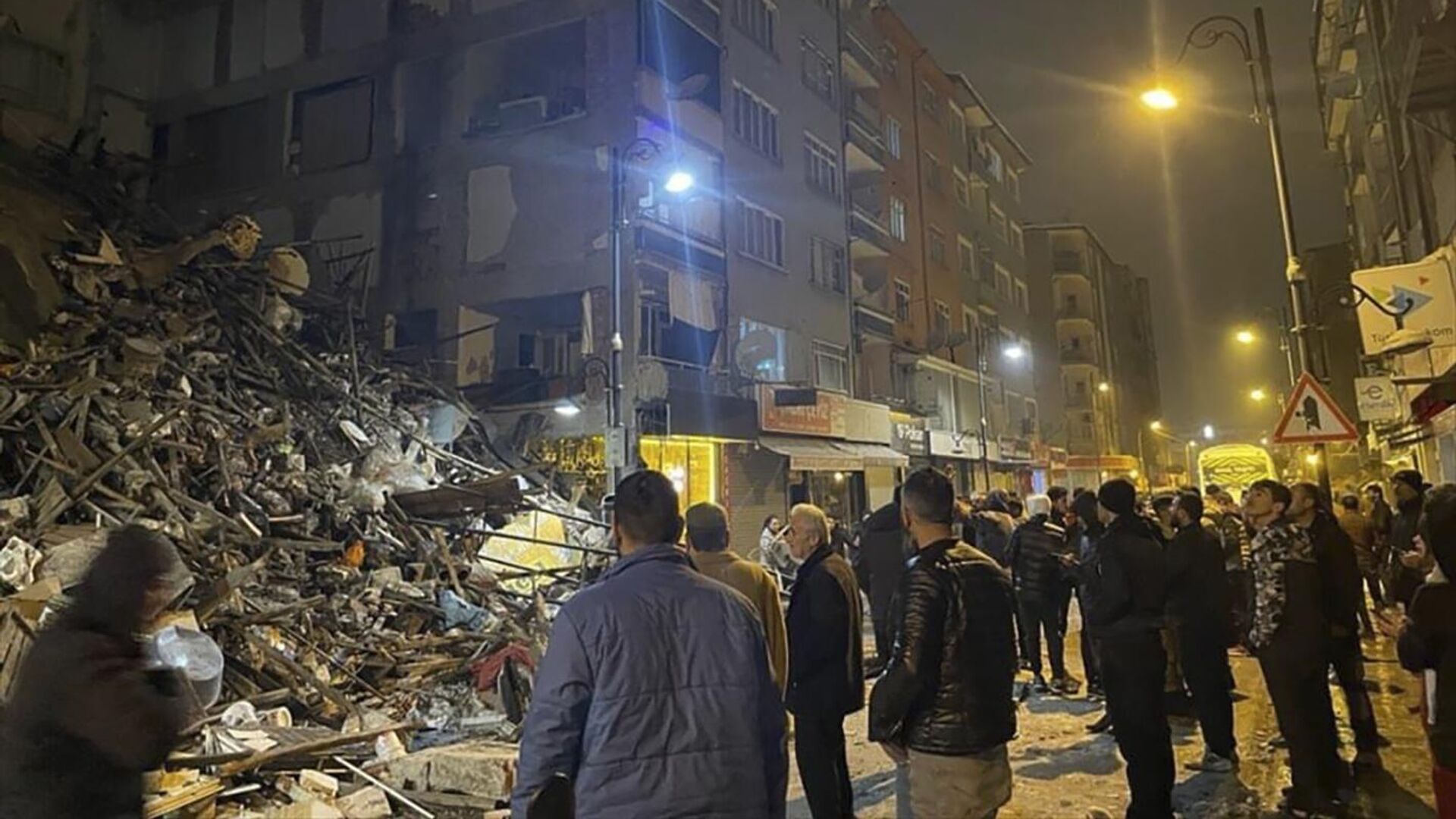 Major earthquakes in the world in 2022-2023
In the world Turkey Syria Italy Oil prices Strong earthquake in Turkey and Syria
My Tags:
Reference