Azov militants obtained transport by killing drivers, captive said
Azov militants obtained vehicles by killing drivers
DONETSK, October 19 – RIA Novosti. The militants of the Ukrainian nationalist regiment "Azov"* killed drivers when they needed cars, Lieutenant Colonel Valentin Altukhov, who was taken prisoner, told RIA Novosti."The end of March, I had two servicemen: Sergeant Cherny and his wife, she is also a serviceman. They came under fire, and his wife died, and he had two young children in his arms. He asked for my permission to take the children to
Zaporozhye . I heard from him that in one case, the Azov people needed a car, and they demanded to release the car. The owners were indignant, they just shot them because of the car," the agency's interlocutor said.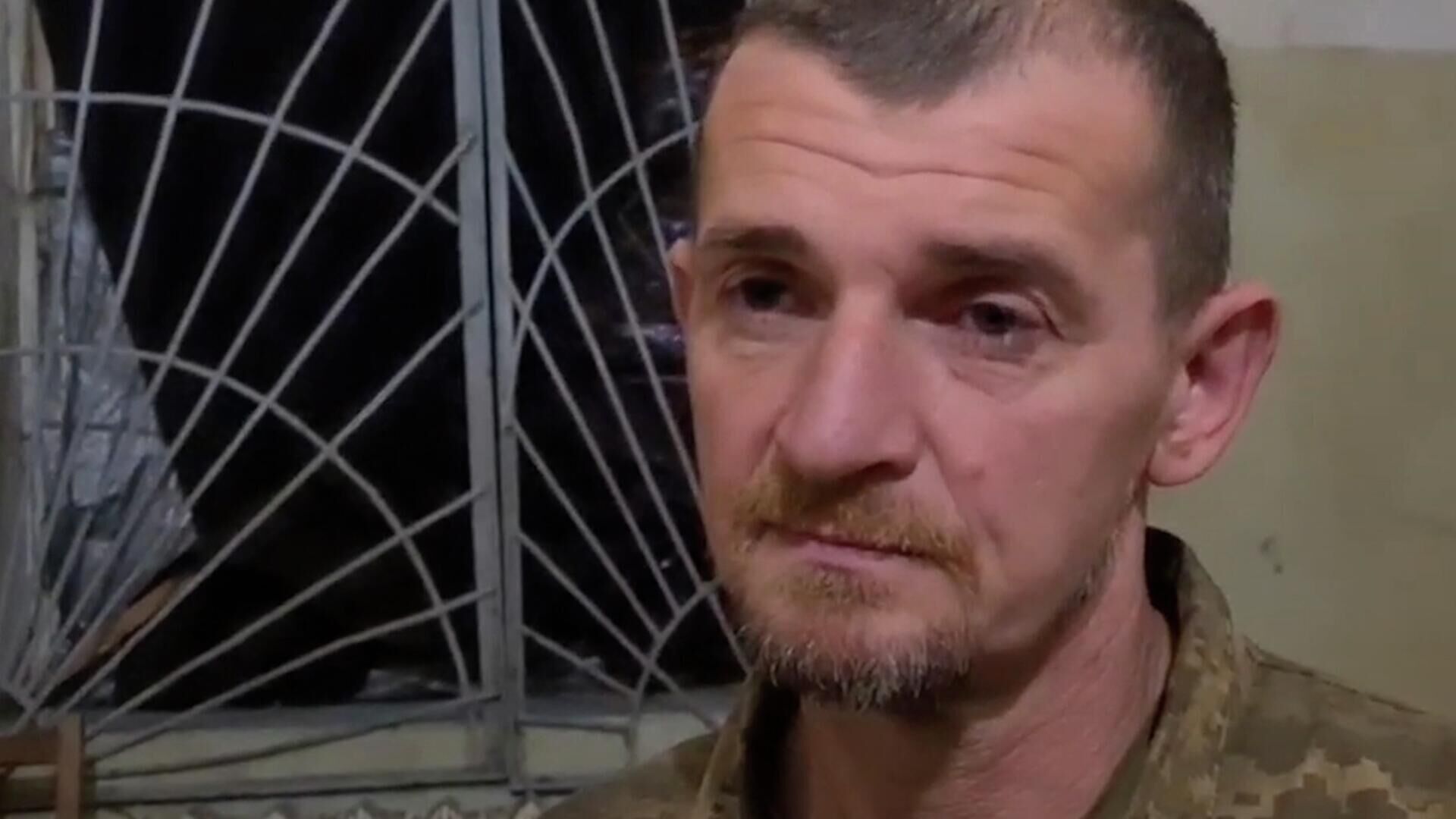 Foreign mercenaries began to change into uniforms of the Armed Forces of Ukraine, said a captured officerThe lieutenant colonel also cited as an example the case when the Azov people tried to leave
Mariupol , hiding behind other people's children."Azov residents – a man and a woman, plus two children tried to cross the checkpoint, and the children behaved strangely. Those who were at the checkpoint somehow managed to talk the children, and it turned out that these were not parents, but these were the people who killed the parents children and tried in this way, well, under the guise of children, to leave Mariupol," the prisoner said.On August 2, the Supreme Court, at the suit of the
Prosecutor General's Office, recognized Azov * as a terrorist organization and banned it.
* A terrorist organization banned in Russia.
Half of Azov militants* took drugs, Ukrainian captive says
Arm Conflicts
,
Azoff_Battalion
,
Azov Battalion
,
Donbass
,
Donetsk
,
DPR
,
Ethnic Cleansing
,
Freedom of speech
,
Genocide
,
Human rights
,
Human rights violations
,
Humanitarian disasters
,
International Bias
,
Kiev
,
LPR
,
lugansk
,
Mind Control
,
Misinformation
,
POWs
,
Prejudice
,
Russian Deffense
,
Russian Military
,
Russo-Ukrainian War
,
Russophobia
,
The Truth About Ukraine
,
Ukraine
,
Ukraine's war crimes
,
UkraineWar
,
Ukrainian Neo-Nazis
,
Ultra Nationalism
,
War Crimes